SITE SAFETY ASSESSMENTS
Process Design, Process Safety
Process Design, Process Safety - JENBUL
The Health And Safety at Work Act 1974 sets out general duties which employers have towards employees and members of the public.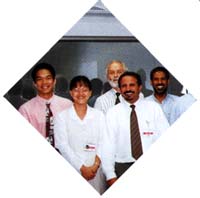 The `as far as is reasonably practicable' principle balances the degrees of risk against time, trouble, cost and physical difficulty of providing methods either to avoid or reduce the risk.
An integrated site safety assessment pro-actively considers:
materials, machinery, management, working environment, workforce and other people.
This can be achieved by the establishment of:
Recognised safe working practices to control risk
Methods for maintaining such systems, including monitoring and feedback
Emergency procedures
Studies into the effects of any uncontrolled risk on all employees, the site, the environment and site production/output etc.
email: [email protected]